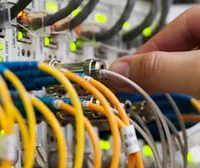 Description:
Get the best support and maintenance for your business 
If a business hopes to get ahead of the competition in this modern world, then it has to stay connected to its clients and customers. With new companies being created daily, application support and maintenance have become intrinsically valuable.
With an in-depth understanding of the complex nature and urgency of today's business operations, E-LOOPS Limited is committed to providing top notch application support and maintenance services to firms. Over the years, we have worked with several clients, and we are committed to delivering quality application support and maintenance solutions to organizations that run 24/7. 
With top notch application support and maintenance with E-LOOPS Limited, your business will:
· Enhance service response rate and resolution tie 
· Get free in-house IT resources for more competencies 
· Acquire a more accessible introduction of new software/products to end-users.